Being an author, I naturally love reading. Fortunately, my husband and kiddos are avid readers as well. Here is what we are into this month:
No weird pride books here. Just the good, beautiful, and true.
The dramatic "bleh, bleh, blehs" of the Pout Pout Fish by Deborah Diesen have stolen my little fellow's heart. I love the elevated vocabulary and the well written verse. Win-win.
My newly-three-year-old has latched on to her birthday book, Ada Marie: Scientist by Andrea Beaty. I knew the moment that I saw this book that she would love the protagonist, Ada Marie. They are both reserved and inquisitive. Beautiful and quirky. And they both have brothers! This book has truly been a bedtime delight for my daughter and her papa 🙂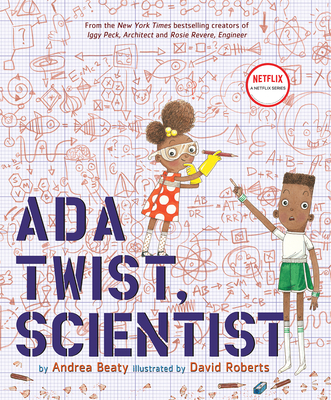 My husband has added even more books to his queue since last month. Surprise–not (haha). However, this month, he devoured "Men, Women, and Order in the Church" by John Calvin in an attempt to answer my question about head coverings. Unfortunately, though, Calvin did not sufficiently address the question. Worse yet, he said some really wonky things about women, fashion, the French, and more. Read it at your own risk.
My manuscript is nearly complete for my latest devotional project. In my downtime, I have been reading about homeschool, Montessori-method preschool, since we will be starting more intense Montessori programming in the fall for my three-year-old.
What are you and your crew reading this month? Have any recommendations for us? Please share your thoughts & responses below!